Go Back
Success Story
GMO
Boost Conversion rate by 25 times
"Appier's AI technology improved the customer experience of our website and helped us build better relationships with users. We were happy that Appier's recommendation feature was able to direct users to advertisers' sites effectively. To respond timely to the recent rapidly changing consumer behavior during COVID-19, which we believe will be the future trend, and to discover more marketing opportunities, we will continue to actively adopt innovative technologies. "
Yurie Nagata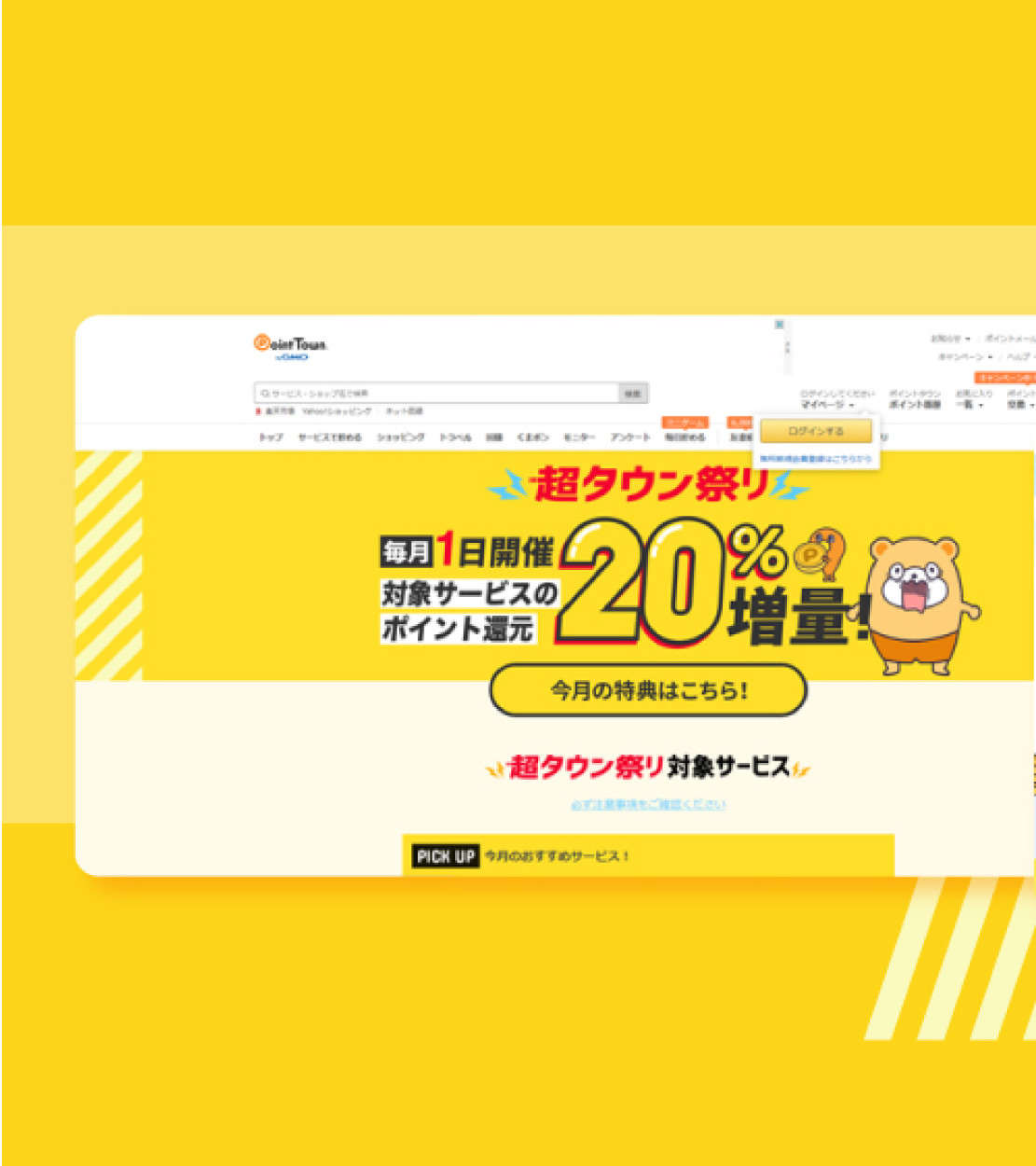 Brand Story
GMO Media Point Town is a cashback shopping site for users to earn incentives, points and rewards for their online shopping. Point Town started its service in December 1999 for users to earn free points just by playing games or answering surveys, and the points earned can be used on over 30 different kinds of point services, or redeemed as cash, e-money or gift vouchers.
Goals
Point Town targets users who "Enjoy Exclusive Deals Every Day." Point Town displays a variety of promotional campaigns with affiliate links, which allow the advertisers/retailers to track where the traffic is coming from and then pay the cashback sites for each lead. Point Town's goals are to drive member registrations, clicks to advertisers' sites and final conversions (e.g., purchases on advertisers' sites).
Challenges
High bounce rate
Many users registered for a Point Town membership but did not take actions to click on campaigns or to get points.

Long product discovery process
Hard for users to discover the right discounts with a large number of campaign options, resulting in a long product discovery process for users to take further actions.
Key Metrics
GMO Media Point Town used AIQUA to streamline their customer journey experience. Point Town effectively engaged users at different stages and automated the campaign operations with AIQUA Journey Map. With an end goal to drive higher conversions, Point Town leveraged AIQUA AI Recommendations to provide personalized content and significantly shorten the product discovery process for customers.
14
X
Historical Recommendation boost CVR 14X higher
25
X
Personalized Recommendation boost CVR 25X higher
Start Growing Your Business Today with Appier