Appier martech solutions align with the car buyer's journey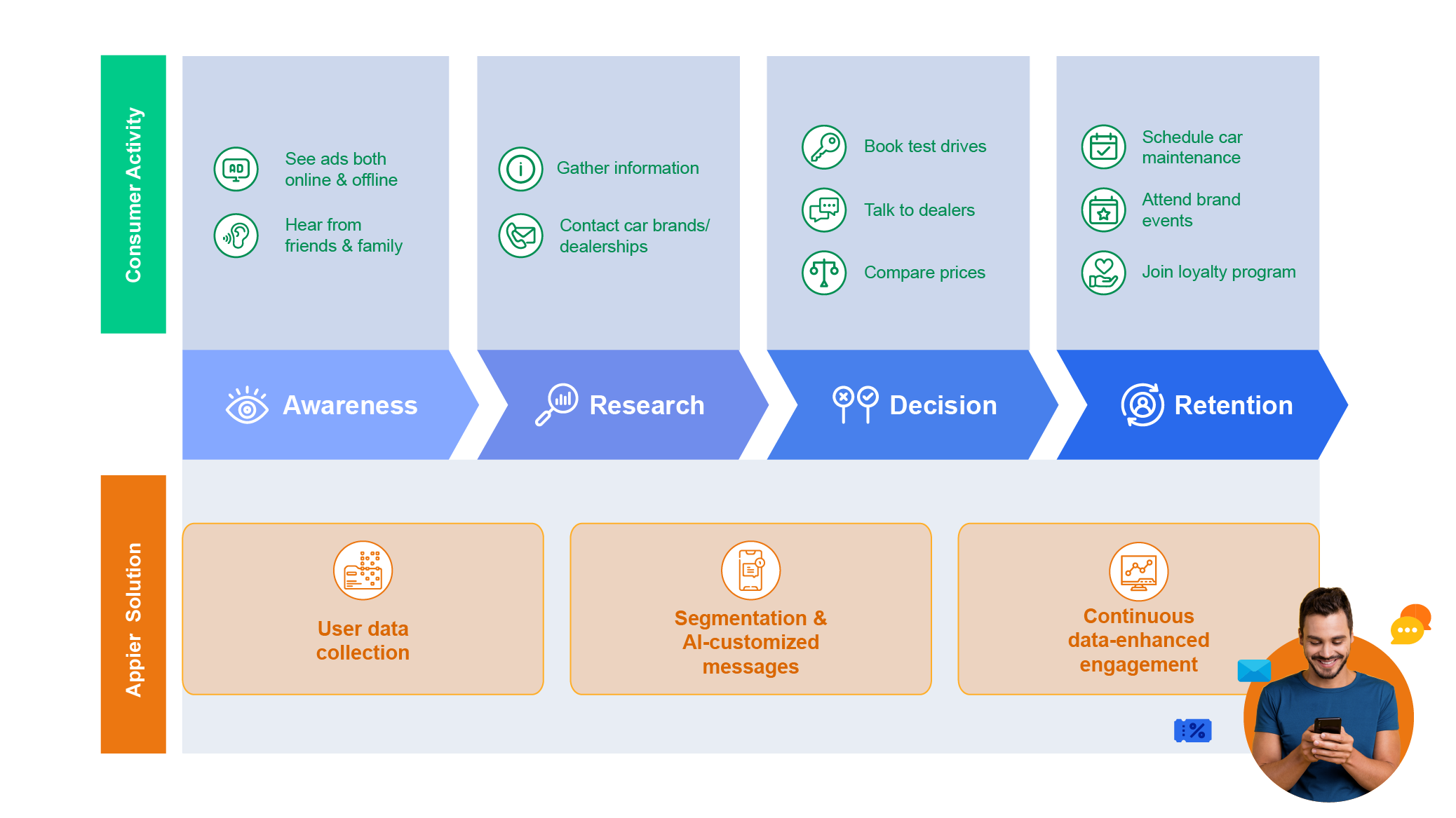 How your peers work with us
Premier Japanese Automotive Manufacturer
Toyota Philippines approached Appier with a KPI of driving site traffic to 44,073 visits in a month. Using audience targeting, geo-targeting, topic targeting and cross-screen targeting, Appier increased traffic to the site by threefold, compared to overall site traffic prior to the campaign.
World-Famous German Automobile Brand
Audi applied Appier's AI to identify all the devices owned by its target audiences for cross-screen targeting. It also used Frequency Capping to deliver more ad exposure to the devices most likely to be used by users to sign up for the test drive, while avoiding ad fatigue.