Digital Transformation Strategy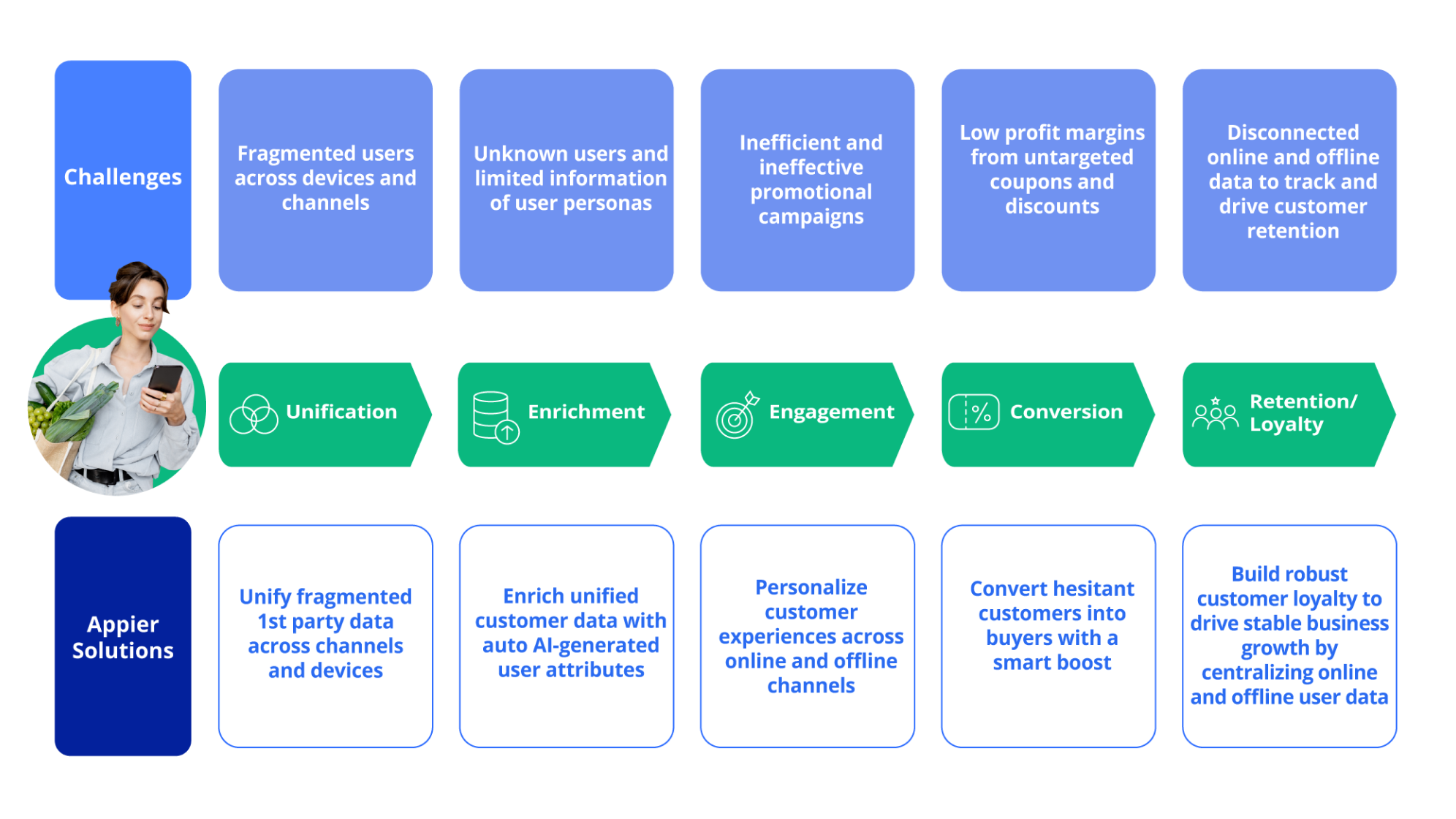 How your peers work with us
French Multinational Retail Group
Carrefour used Appier's solutions to identify high-value customers and hesitant buyers through user behavior and purchase intent analysis—crafting tailored campaigns to target each group accordingly.

One of the World's Largest Pizza Chains
Pizza Hut used AIDEAL to detect real-time intent and send coupons to hesitant customers. Those who received a coupon completed their orders faster, resulting in a 20% growth in order placement.

World's Renowned Beer Brand
Heineken used BotBonnie to collect customers' offline shopping information via interactive conversational marketing programs. The offline data provided valuable insights for targeting online.