Comprehensive AI-Powered Solutions
The stories that keep us going
E-Commerce
Retail
Finance & Insurance
Automobile
Japanese Multinational Cosmetics Company
Shiseido Taiwan Group introduced timely and exclusive coupons to communicate with hesitant buyers individually, allowing watashi+ by Shiseido Taiwan to successfully increase conversion rates by 47%.

Multinational Skincare & Cosmetics Conglomerate
Estée Lauder worked with Appier to drive mailing list sign-ups across devices among beauty lovers in Taiwan, exceeding lead-gen targets by 167% and reducing the cost per lead by 63%.
French Multinational Retail Group
Carrefour used Appier's solutions to identify high-value customers and hesitant buyers through user behavior and purchase intent analysis—crafting tailored campaigns to target each group accordingly.

One of the World's Largest Pizza Chains
Pizza Hut used AIDEAL to detect real-time intent and send coupons to hesitant customers. Those who received a coupon completed their orders faster, resulting in a 20% growth in order placement.
Top Taiwanese Coffee Chain
cama café leveraged Appier's AI to integrate customer data and analyze for automated precision marketing. With AIXON, the coffee chain reached new customers and increased user engagement and loyalty.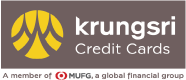 Thailand's Premier Financial Institution
KCC utilized AI predictions to expand user reach and deepen engagement by delivering content that customers were most interested in at the times when they were most likely to be receptive to it. Instead of overwhelming their customers with information, they gave them exactly what was needed.
Longstanding Insurance Company in Taiwan
MSIG Insurance used AIXON to fine tune its marketing to target high-value customers and differentiate communications for finely delineated customer segments.
Premier Japanese Automotive Manufacturer
Toyota Philippines approached Appier with a KPI of driving site traffic to 44,073 visits in a month. Using audience targeting, geo-targeting, topic targeting and cross-screen targeting, Appier increased traffic to the site by threefold, compared to overall site traffic prior to the campaign.
World-Famous German Automobile Brand
Audi applied Appier's AI to identify all the devices owned by its target audiences for cross-screen targeting. It also used Frequency Capping to deliver more ad exposure to the devices most likely to be used by users to sign up for the test drive, while avoiding ad fatigue.
Resources That Help You Grow
At Appier, gender equality starts with respect
If you want to know what a company with female leadership looks like, look no further than Appier.