Go Back
Success Story
Perfect Corp.
AIXPERT's actionable insights contributed to a reduction in CPI by 32%
"AIXPERT's AI automation on budget allocation and bid adjustment helped us drop most of the manual work and acquire users efficiently on Apple Search Ads. Besides, AIXPERT's product and CSM team truly listens to our feedback to improve the products. We are happy to receive marketing insights from the team and grow with Appier. We will look forward to collaborating with AIXPERT on TikTok in the future."
Brooke Hsu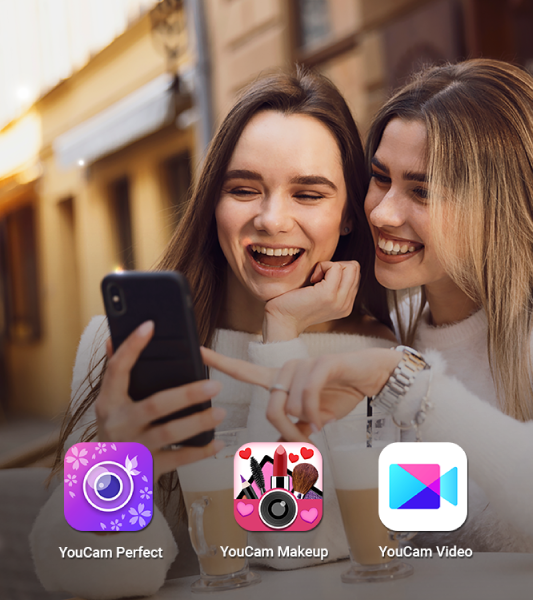 Brand Story
Perfect Corp. is a leading beauty tech solution provider with a suite of award-winning AR apps that have transformed the way people browse beauty and hair products online. Based in Taiwan, the tech company uses augmented reality technology to allow consumers to virtually apply makeup or change up their hairstyles to see if they like the look. Its apps have approximately 340,000 active users daily and 416,000 monthly downloads.
Goals
With an assortment of revolutionary app offerings, Perfect Corp. has been growing its presence in specific markets, including Taiwan, the US, the UK, Canada, Germany, and Russia. It partnered with Appier with the goal of optimizing the campaigns for three of its apps–YouCam Makeup, YouCam Perfect, and YouCam Video– in these countries by leveraging the power of AI to better target and capture app users.
Challenges
Limited capacity to oversee the performance of thousands of keywords and make adjustments accordingly
The client had to invest a lot of time and effort to manually check the performance of thousands of keywords. Once checked, its team would have to spend several hours a day to adjust the budget and bids on these keywords. The entire process was not an efficient use of time or resources that could be better spent elsewhere.

Insufficient insights on keywords in each market to inform appropriate marketing strategy
As it expanded to different countries, the client found that the available information about each keyword of the Apple Search Ads dashboard was insufficient for planning purposes. The client wanted to know more about which keywords performed well with which types of users in each country in order to adjust its budget allocation and bidding strategy.
Key Metrics
Leading beauty tech solution provider Perfect Corp. adopted Appier's campaign automation cloud in order to achieve a successful reduction in time and money spent on its campaigns. Overall, the campaigns spent less and delivered better results.
66
%
AIXPERT's automation reduced the time spent on budget and bidding allocation for keywords by 66%
32
%
AIXPERT's actionable insights contributed to a reduction in CPI by 32%
Start Growing Your Business Today with Appier