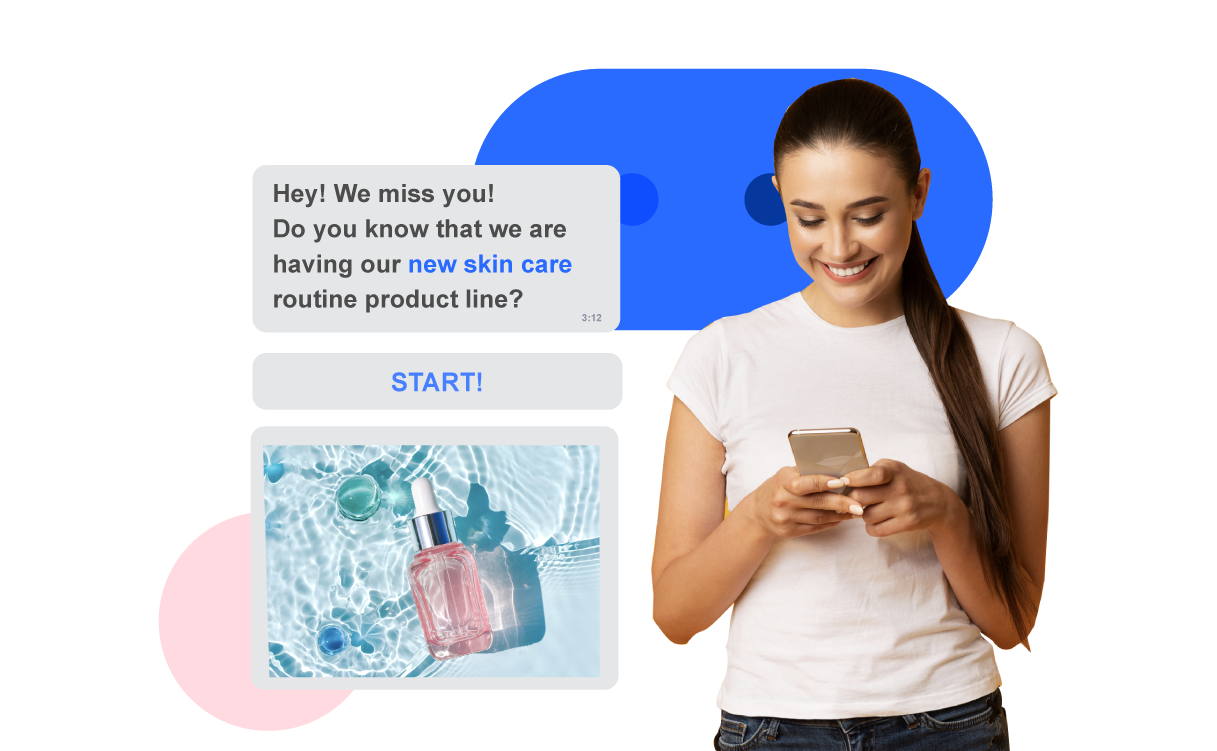 Regular updates that prompt a website visit
Keep users up to date on what's new with your brand and your products via message. Check in routinely to stay top of mind, and drive users back to your website to revisit their shopping carts.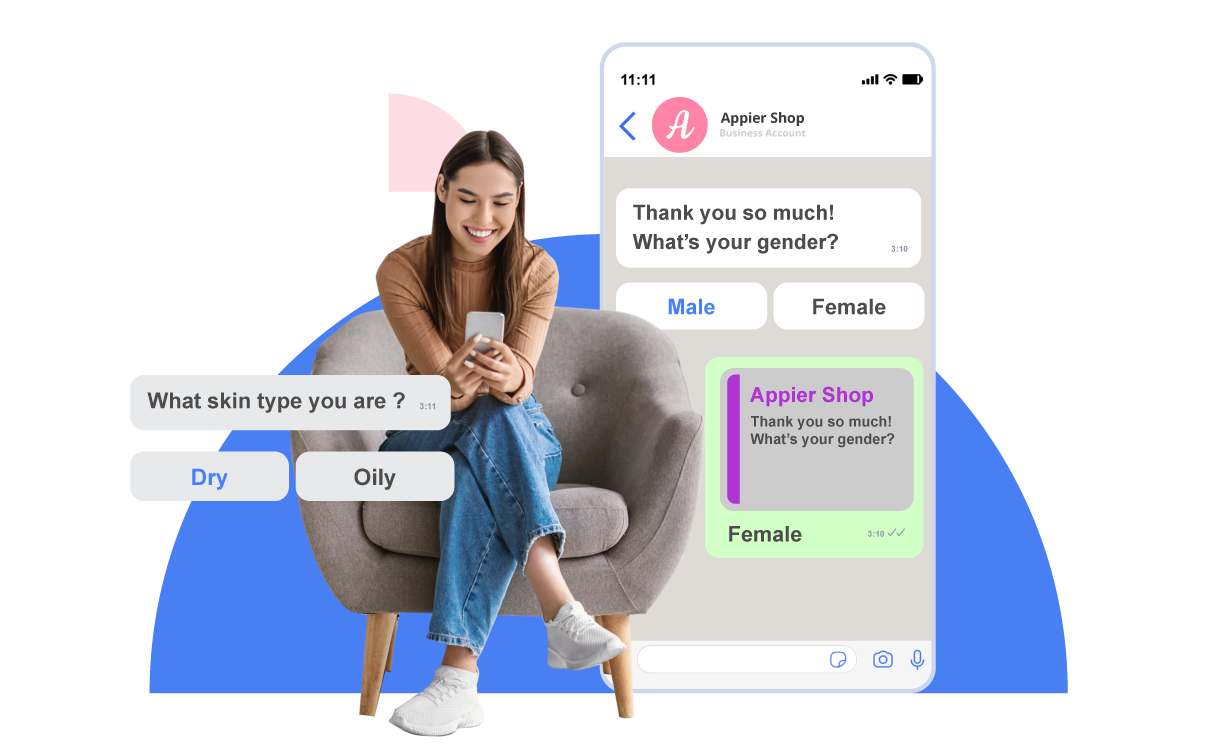 Learn about users in their own words
Use fun Q&A in your chats to understand their likes, interests and needs. Start creating comprehensive user profiles from these interactions.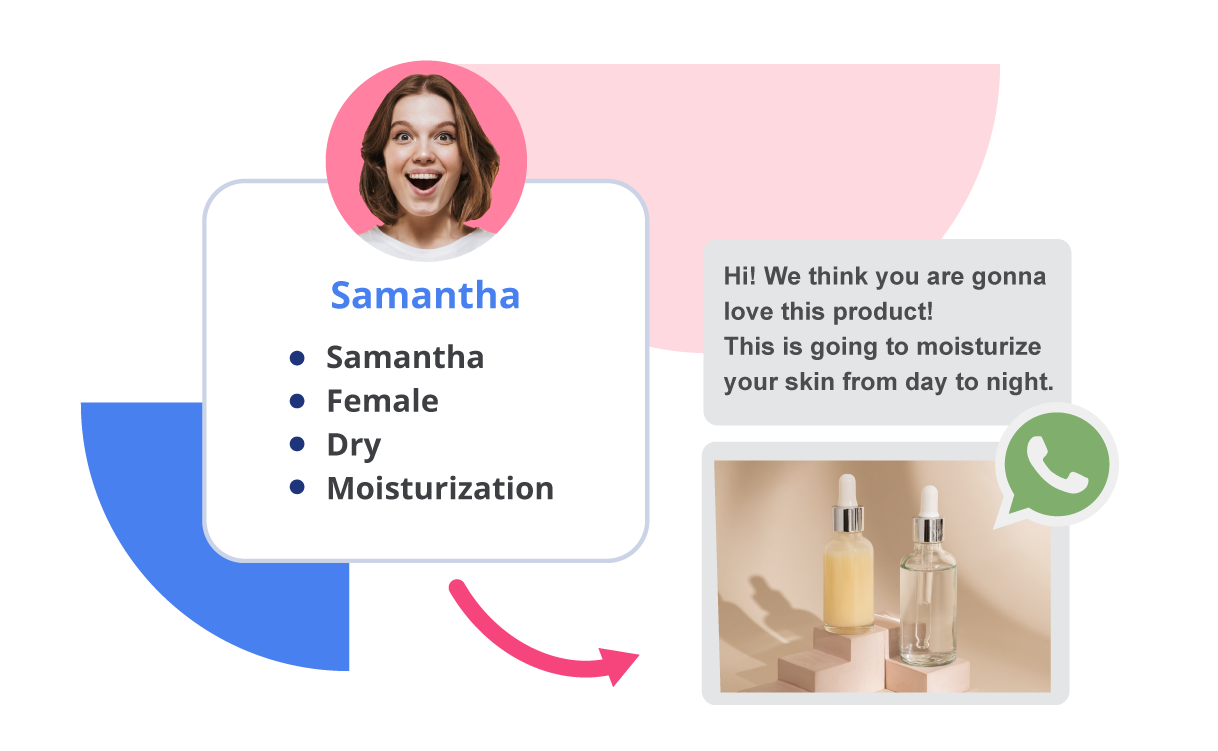 Re-engage users with personalized contents
Create more precise engagement with tailored messages for each user segment. Sending out customized messages to a long list of contacts has never been so easy by tagging users based on their interests and needs.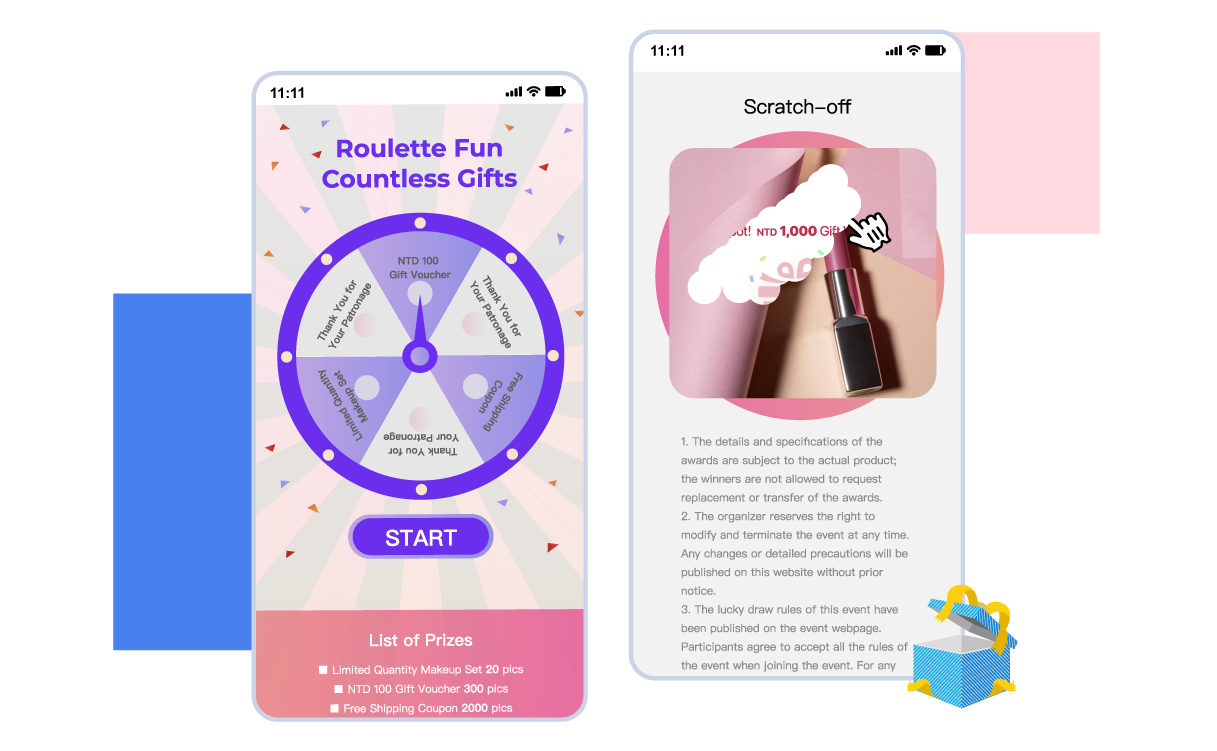 Convert your users with gamified marketing kits
Interact with users via pre-built marketing kit including lucky draw, scratch-off card and so on. With the special offer they get from the lucky draw, users will be redirected to your website where they can become customers and drive immediate sales.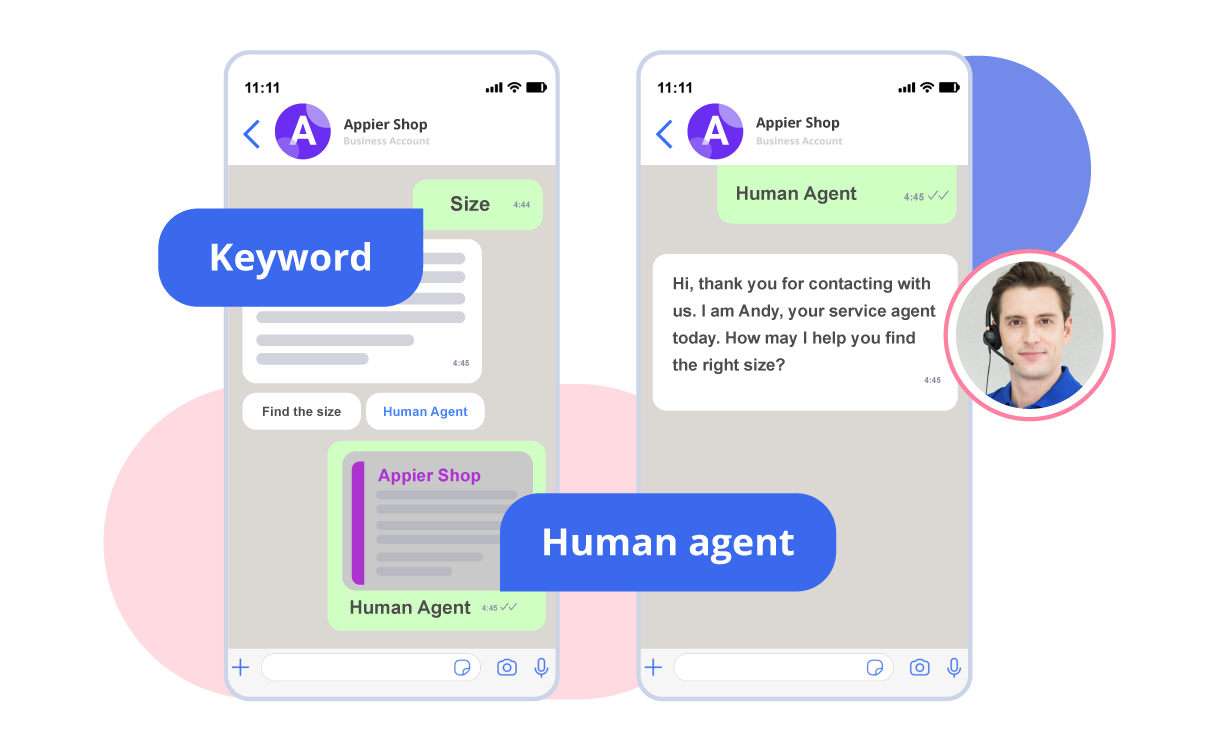 24/7 customer support for 100% customer satisfaction
Provide instantaneous responses to customers' questions around the clock. Users can request to message with a human agent with just one click, lowering the risk of losing out valuable customers.
One touchpoint for both online and offline interactions
With a QR code, your customers can upload what they bought with you in your brick-and-mortar store and access the information online anytime and anywhere they like.