Experience Appier's superior technology
Unify your data seamlessly with Customer 360°
Fast Data-to-Visualization
Fast Data-to-Prediction
Seamlessly integrate your customer data from more than 50 platforms, bridging all gaps among data from web/app, cloud databases, offline channels, and other 3rd party platforms. AIRIS becomes the brain across the marketing ecosystem.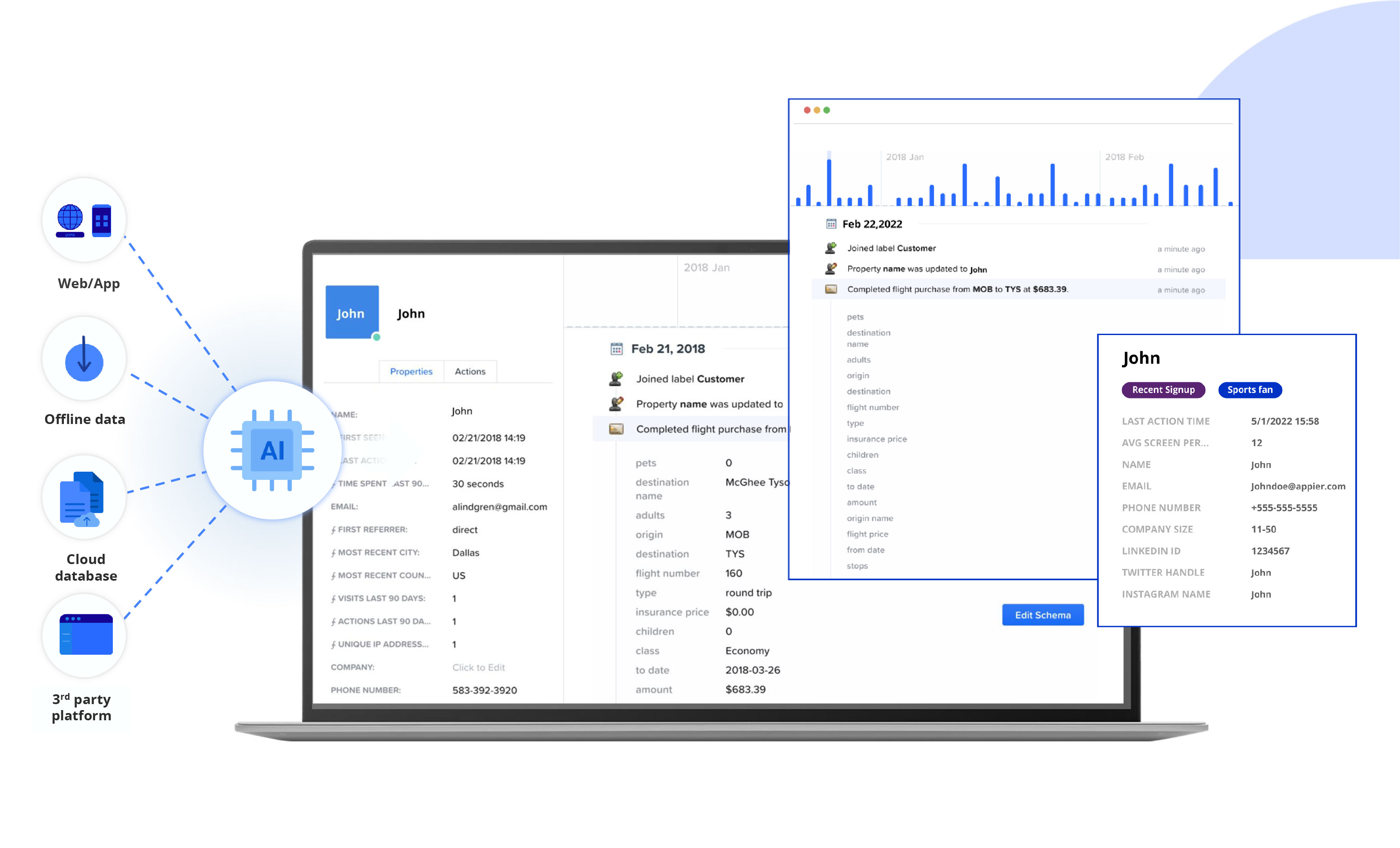 Supercharge your analytics capabilities with dozens of templates built for and proven by marketers. Tired of bar graphs and flowcharts? AIRIS offers the most eye-catching, insightful and flexible reporting graphics. Marketers are now equipped with a much higher level of autonomy and flexibility in taking necessary actions in real time based on insights discovered with the intuitive and visualized interface.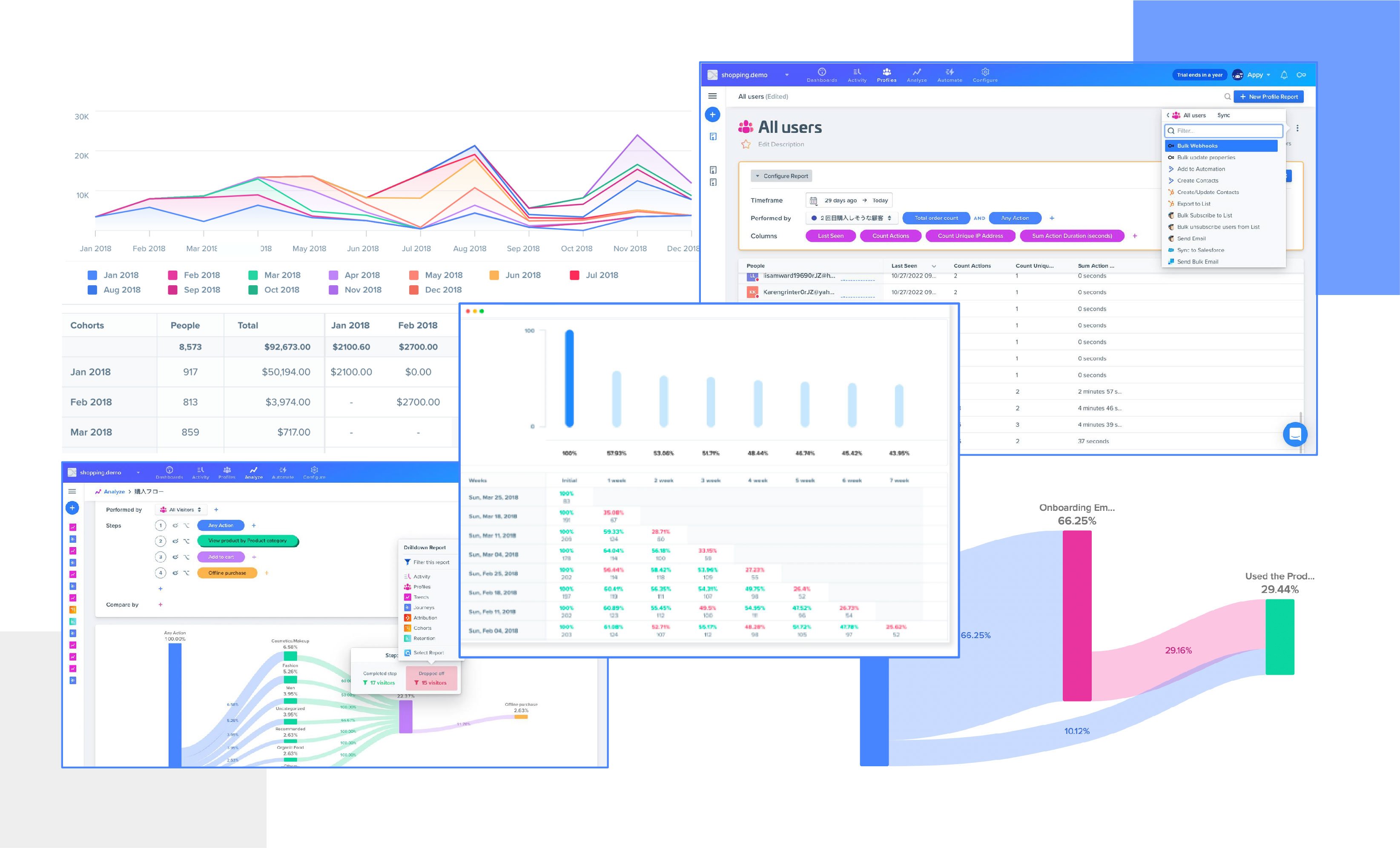 Unleash the power of data science with AutoML predictive models that are proven to take your marketing ROI to the next level. Tag your customers with more than 500+ predictive user attributes in real time. AIRIS has built the marketing AI for you so you don't have to build it yourself.