Message from the CEO
The World's Leading AI-Driven Marketing Solution Provider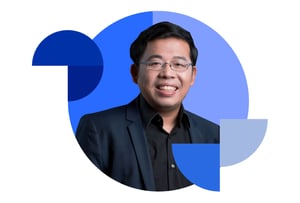 2021 marks the 20th year that I have devoted to my career in Artificial Intelligence. The first 10 years were in academia, and the latter 10 years have been in industry, putting lessons and theories into practice. In launching and growing Appier over the last ten years, I have been fortunate to be in partnership with Winnie and Joe, who are both former researchers and continue to excel in their careers as AI revolutionists.
Our shared experience in academia and belief that AI algorithms would eventually have broad and significant impact beyond research alone originally motivated us to found Appier. With this conviction, Winnie, Joe and I began operating Appier from our living room in 2012.
At that time, AI was still in its infancy and a less familiar concept with limited commercial applications. Potential customers and partners were still unsure about the benefits of adopting AI into their organizations, but we remained steadfast in our belief that AI had the power to fundamentally change how business gets done. This vision of the future—which is taking shape in front of our eyes—gave rise to our corporate DNA and mission: to empower businesses with AI to grow and succeed based on data-driven decisions.
We believe that all software will eventually be intelligent. This revolution, which has already begun, is similar to how the internet changed how we access services, and to how mobile devices changed how we interact with software. We are still at the beginning of this journey.
Our company started by applying intelligence to marketing and sales and we are now - step by step - enabling multiple software platforms with AI.
Building a Software-as-a-Service company in Asia at a large scale is not common; building an AI SaaS company utilizing cutting-edge technology is even rarer; and building a pioneering AI software company that is aiming for global growth is unprecedented. Our founding team and many Appiers who have joined us on this journey have always striven to take the road less traveled. Guided by our core principles and with the courage to tackle challenges and uncertainties, we have reached where we are now. However, we are never fully satisfied with what we have achieved, which drives us to progress to the next level of advancement. With such spirit, we believe we can continue scaling up the company and developing and executing the strategies that will continue to drive us forward.
Open-mindedness, direct communication and ambition are the three most important elements of our company culture, which all Appiers believe in. We remain open-minded so we can continue learning and developing into better versions of ourselves every day and drive innovation. Direct communication fosters efficient cross-regional, cross-cultural and cross-functional collaboration and development. Finally, our collective ambition to settle for nothing but the best propels us towards excellence in everything we do.
Since our inception, generating long-term shareholder value, long-term employee development and long-term innovation in our ecosystem have been central to every step we have taken. Furthermore, we also expect ourselves to continuously contribute to society and the overall environment while pursuing our vision. We have always believed that going public is just one milestone in our journey, a step to help us move more quickly towards the goals we want to achieve. We will maintain our "Day One" spirit and our expectation that Appier will be a leader and key driver of the AI revolution: one of the most important chapters of human history.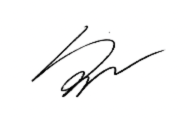 Chih-Han Yu
Representative Director and CEO
Appier Group, Inc.